Whether it's social networking, upgrading your website, creating press releases, power point displays or writing articles, there are always a million reasons why you'll need these links…Enjoy!
The Freebies start here
1.  Website Analysis:  Google Analytics analyses everything on your website from daily visits, traffic type, time on site, and so much more.  For any business owner who wants to know more about conversion in order to boost results, this is your first "must do".
2.  Blogging:  You're on a WordPress blog right now, and if you are thinking about starting a blog, WordPress is just great.  It should be called "World Press", it's so popular.
3.  Free Stock Images:  Stock.xchng is a leading free stock photo site owned by Getty Images with over 350,000 stock photos.  It's fast and reliable, offering lots of opportunities to just browse, or share your own photos.
4.  Website Marketing Grader:  With Hubspots Marketing Grader, all you have to do is enter your website address and they'll work up a FULL REPORT on how you're website is doing with your online marketing.  Excellent!
5.  World Maps:  Maps of the World allows you to click on any country to see full-color, detailed maps and related information.  You can get your world map in different languages and even different themes such as: Time zones, top beaches, language, climate, and even happiness…LOVE it!
6.  Currency Exchange:  This website provides foreign exchange rates and currency coversion for every currency worldwide, as well as great little widgets you can insert into your website.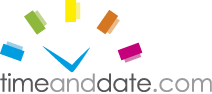 7.  World Time Zones:  Here you can get EVERYTHING from world times and time zones, world calendars, weather, sun and moon phases and even dialing codes.  This is one great reason to love the internet.
8.  Photo Editing:  This online photo editing website has taken over from the old Picnik gang, but it's even better, faster, more powerful and easier to use.  From basic edits like resizing, to touch ups to remove a wrinkle, to inserting vectors, shadowing and texturizing, it's just amazing!
9.  Link Shortener:  Bitly is a wonderful site that allows you to not only shorten links for use in social networking and numerous other areas, but also to organize, count and one-stop share your links easilly and quickly.
10.  Customize your Facebook Page:  Are you still wondering how to create those little tabs at the top of your FB page under your cover photo?  This is our Welcome to Spas2b page that we created with Shortstack, which includes our Distance Learning, Shopping Cart, Blog, Twitter and free biz resources…amazing!  They also offer excellent support.
Ok, now here's your bonus site!
Well, those our our freebies…we'd love you to
SPEAK OUT below and tell us about yours!